Lisa Hamilton Ridley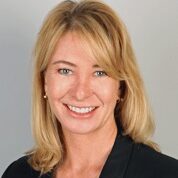 Lisa Hamilton Ridley brings over 30 years of direct P & L and general management experience to her work as a business coach & growth advisor.  Throughout her career, she has specialized in successfully leading businesses through accelerated growth and organizational change.
She has served as CEO, President, COO, General Manager, Managing Partner and Board Member for companies across a broad range of industries, including the service, technology, transportation and media sectors. She has participated in seven start-ups and led two turnarounds in addition to her work with mature operations transitioning to the next level.
As a business coach, Lisa works exclusively with entrepreneurial teams who are serious about growth and achieving their goals.   Her client base is comprised of a diverse mix of clients, a partial list of which includes: medical, technology, retail, food service, transportation, insurance, warehouse & logistics, staffing & recruiting, non-profit, construction, real estate, professional services, education and private equity investment firms. She frequently speaks on business growth and Value Creation strategies to groups throughout the country.
Over the past 12 years, 70% of Lisa's clients have exited at multiples well above industry average.
Background:  Lisa has a Bachelor's degree in Economics from the University of Arizona, is a graduate of The Hudson Institute's professional coaching program (CHIC) and is an ICF Professional Certified Coach (PCC), as well as an experienced Scaling Up Coach, certified in the delivery and implementation of their many Growth Tools.  She currently serves as an Advisory Board member for Scaling Up Coaches.
Next Steps...
How effectively are you scaling up your business?